HAWAII RADIO & TELEVISION BROADCASTERS ARE DEEPLY INVOLVED IN OUR COMMUNITIES
Each day, local television and radio stations across the state deliver timely news, weather, emergency information, music, and entertainment. While residents have many options for their news and entertainment, none are as directly involved in their communities as broadcasters – and Hawaii local radio and TV station content is FREE to everyone. The following illustrates a fraction of the programs and services Hawaii's local broadcasters provide to our statewide communities.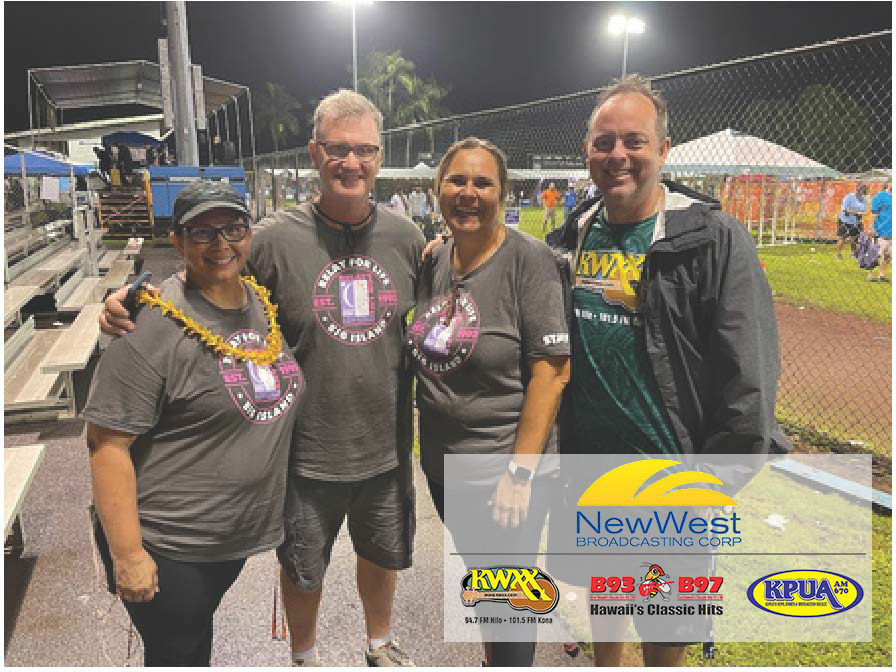 New West Broadcasting's KWXX, B97 /B93 and KPUA AM & FM have been a primary sponsor of the American Cancer Society's Hilo Relay for Life for 30 years. The stations have provided extensive on air promotion NewWest and emcees for Relay for Life since the event's inception. This year they helped ACS raise over $182,000.
From Hilo to Kona, Waianae to Waikiki, radio and TV broadcasters are
THE local sources that remain connected to communities throughout Hawaii.
Please support your local radio and television station in providing critical news, emergency messaging,
weather, information, and entertainment to our listeners and viewers!
P.O. Box 61562
Honolulu, HI 96839
Phone: 808-599-1455
Jamie Hartnett, Executive Director
Jamie@HawaiiBroadcasters.com